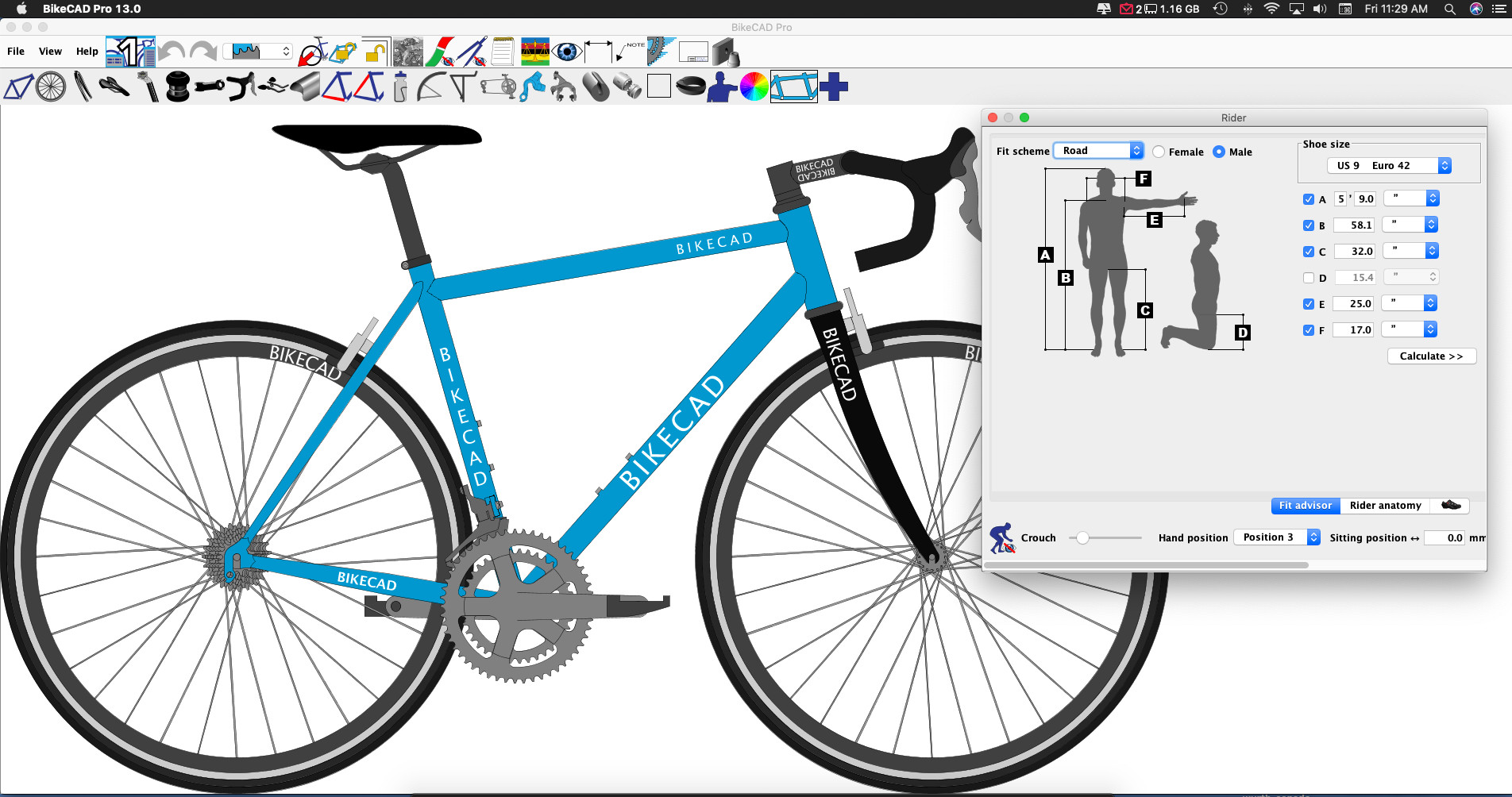 New workshop introduces students to the bicycle frame designing software, BikeCAD Pro
CABS the hands-on bicycle mechanic school located in Millet, Alberta has announced a course using BikeCAD Pro, the bicycle designing software. "Fitting riders to the perfect bicycle is an important service bicycle mechanics can provide riders." said Brian Hahn, instructor at the Central Alberta Bicycle School (CABS), "Starting this December, we are offering our a Bicycle Fitting and Modification Workshop."
BikeCAD Pro is a standalone application for bicycle frame builders, shops and fit specialists. The software runs on any operating system including Windows, Mac and Linux. "We discovered this application back in 2015, and immediately we recognized its value to a bicycle mechanic." advised Hahn. The stand alone version BikeCAD Pro has additional features over the web based version. Created by Mr. Brent Curry of Ottawa Ontario, the pro version has the feature "Fit Advisor"
BikeCAD Pro's Fit Adviser key to CABS workshop.
"Fit Adviser is the key to our workshop." advised Hahn, "Once a rider is measured, BikeCAD Pro will design, what we believe, is the perfect bicycle." Since BikeCAD Pro is used worldwide by bicycle frame builders, the specialized computer aided design software creates a 'blue print' based on the riders fitting. This includes frame geometry and all components. The handlebars, stem, crank, seat position, and rider's reach are all taken into account when the software draws out the bicycle build plan.
Bicycle shops charge premiums for rider fittings. Many high-end shops have high-tech solutions, and BikeCAD Pro is just one of them. The difference is that BikeCAD Pro is affordable.
"If a student is planning on in going into business, then rider fittings is a service they should be considering." advised Hahn. "Our workshop is suitable for bicycle mechanics and cycling enthusiasts.
You can find details of this workshop on the CABS course calendar.