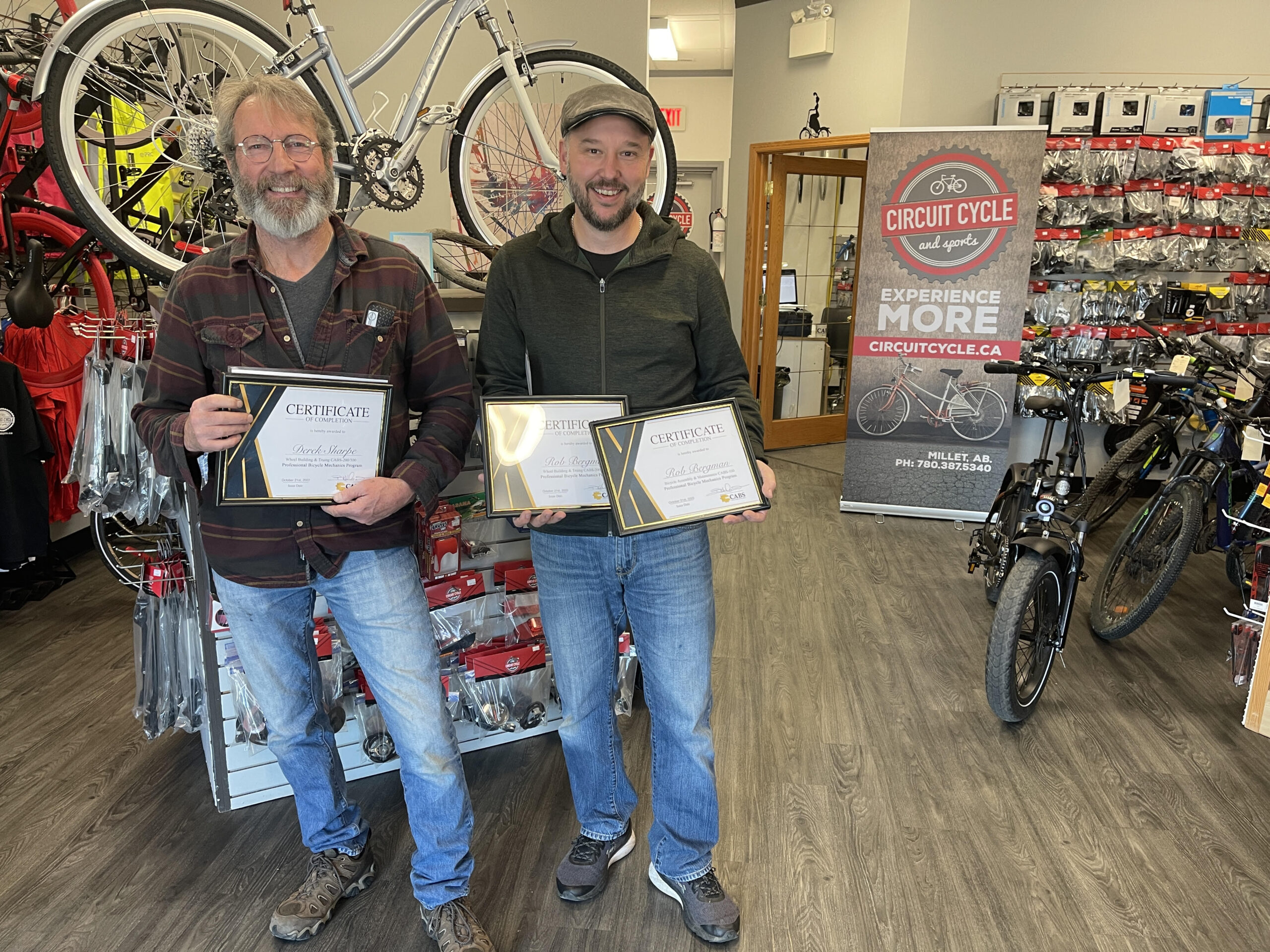 Two local Edmonton men graduate the CABS Professional Bicycle Program
Two men from Edmonton and Beaumont graduated today from the CABS Professional Bicycle Mechanics Program. "We are pleased to announce that Rob Bergman and Derek Sharpe, both from the Edmonton area have earned Certificates of Completion in both the BAM (Bicycle Assembly Mechanic) and Wheel Building and Truing." Stated CABS Instructor Brian Hahn.
The three week long program prepares students with the skills needed to repair bicycles and build and true wheels. "Both Rob and Derek were very good students, successfully completing the Practical Tests and their reading assignments," advised Hahn.
The program requires students to read a great deal of materials over the three weeks and complete written assignments. "The reading assignments are administered online which allow the student to complete them from their homes," stated Hahn.
Two more course dates are scheduled and they are currently filled with registrants. "It is hoped that we are able to complete the school expansion in January," advised Hahn, "In the event we do, we will be opening the registration up for more students for the March 2023 classes."