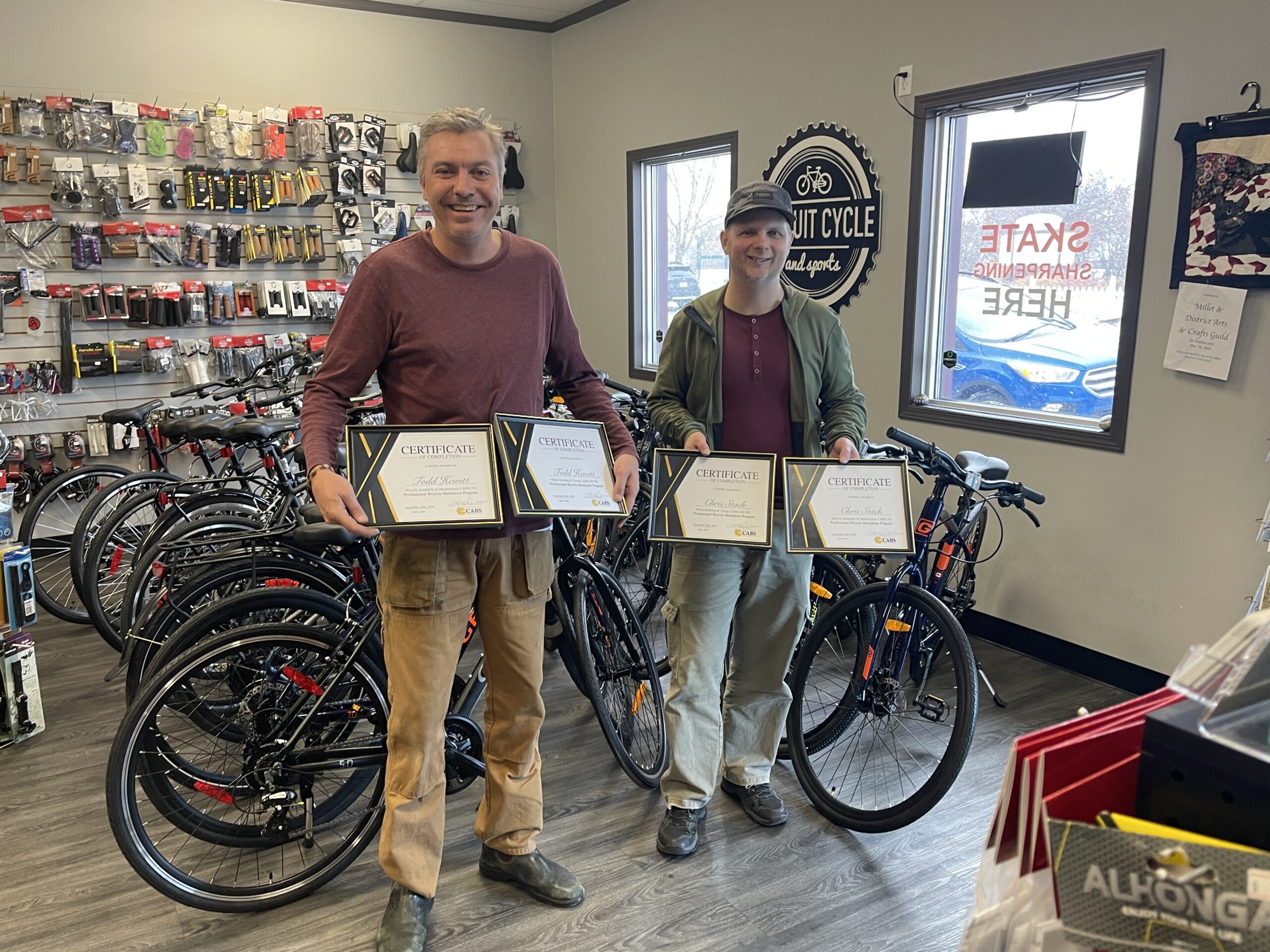 Two new CABS Certified Bicycle Mechanics graduated today. Chris Stach from The Bench bike shop in Jasper and Todd Hewitt, a restaurateur from Banff passed the Professional Bicycle Mechanics Program at CABS. CABS, is the Central Alberta Bicycle School located in Millet, Alberta.
The students immerse themselves into a three week program, containing three, one weeks sessions. CABS-100 (Bicycle Assembly & Maintenance – BAM), CABS-200 (Professional Bicycle Repair & Wheel Truing) and CABS-300 (Wheel Building). Graduates of the CABS Program earning Certificates of Completion for BAM and Wheel Building and Truing.
The next Program will be running in March of 2023, with CABS introducing a new advanced classroom.
For more information visit: https://albertabikeschool.com/cabs-program/