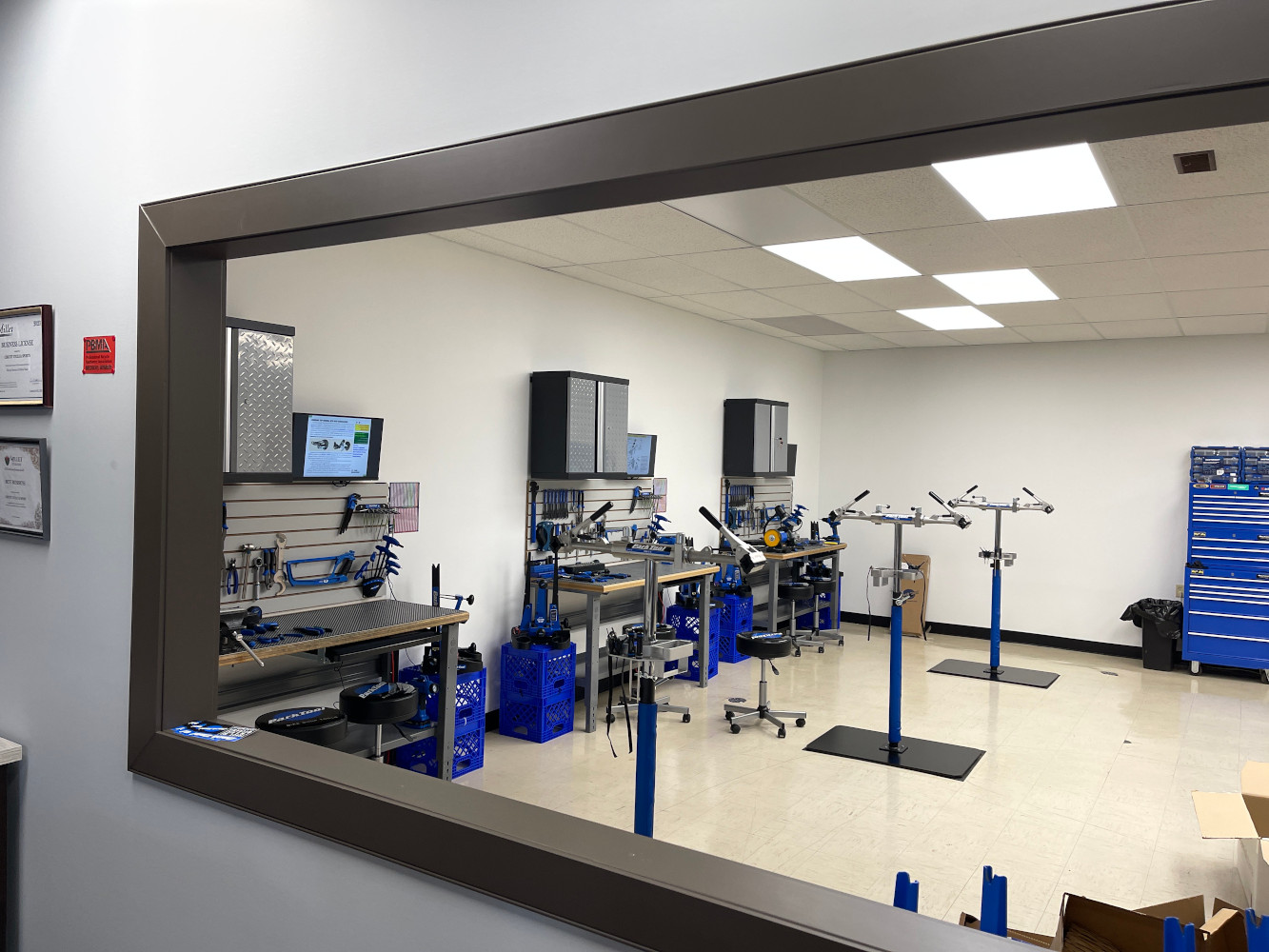 More program dates and course offerings in the works
December 2023 began a big change for the CABS Program. The school moved into a larger facility, complete with space for up to five double work-stations, and a student lounge and kitchen. "With the demand increasing for the CABS program, we made the decision to put our best foot forwards, "stated CABS Instructor Brian Hahn. "The expansion required us to triple our space and equip the school accordingly."
The work commenced on December 2nd, 2022 and as of January 18th, 2023 the completion is near. "The biggest challenge was obtaining the tools, and building materials" stated Hahn, "There are still supply chain issues which has been affecting the bicycle industry now for two years."
With five-two mechanic student stations the school can teach up to ten students at a time. "We foresee the average class size to be six students", advised Hahn.
Each work station is equipped with computer workstations built into the experience, These computers will be used to access course materials, BikeCAD rider fitting systems, and addition online resources. "The addition of computer workstations will provide students the ability to review notes, and even complete reading assignments." stated Hahn.
The expansion will make the Central Alberta Bicycle School the largest bicycle mechanic school in Western Canada.
"We are looking to add a program in February and increase the size of the class for the March session" advised Hahn.
CABS will be sending out an email notice to those people which contacted the school from their Contact Page. The remaining Program Sessions will be filled from that wait-list.